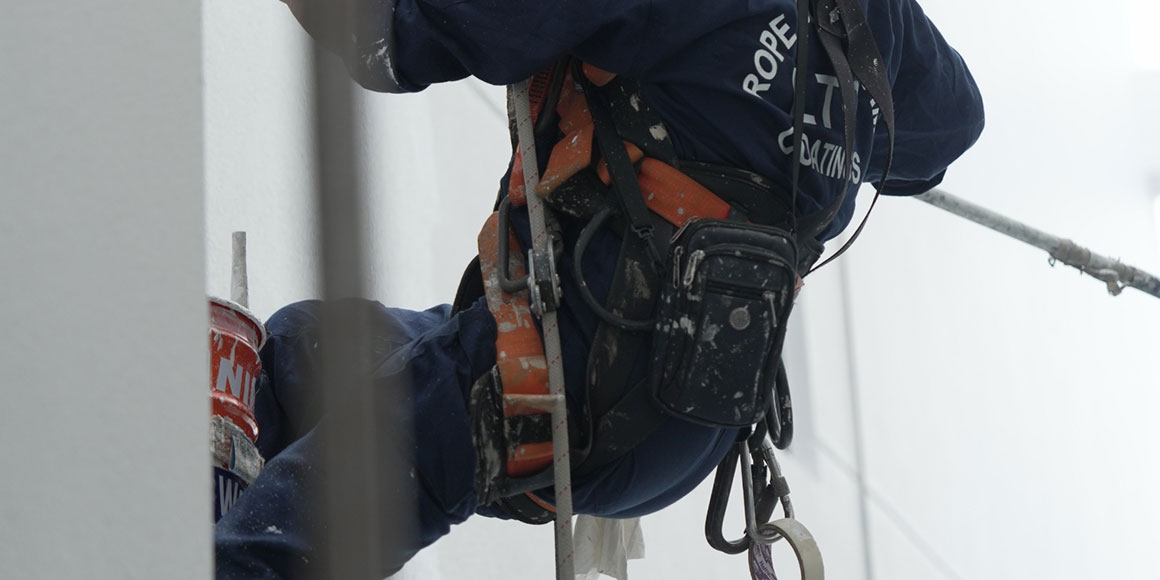 Rope access work was first introduced to be used in painting works in
Singapore by LTC Coatings. It is now the mainstream method in Singapore.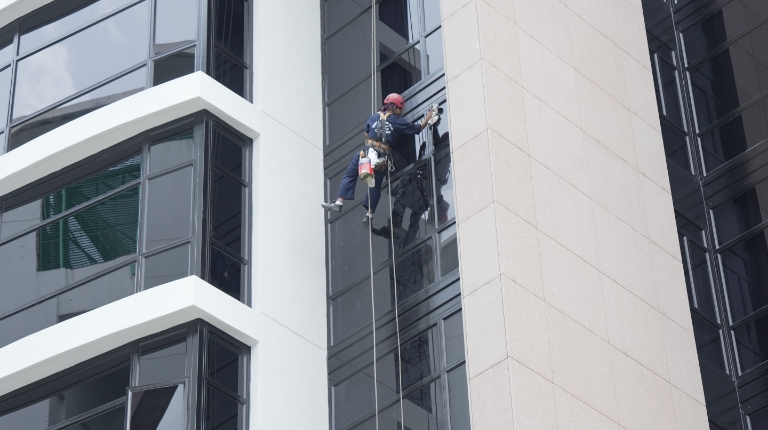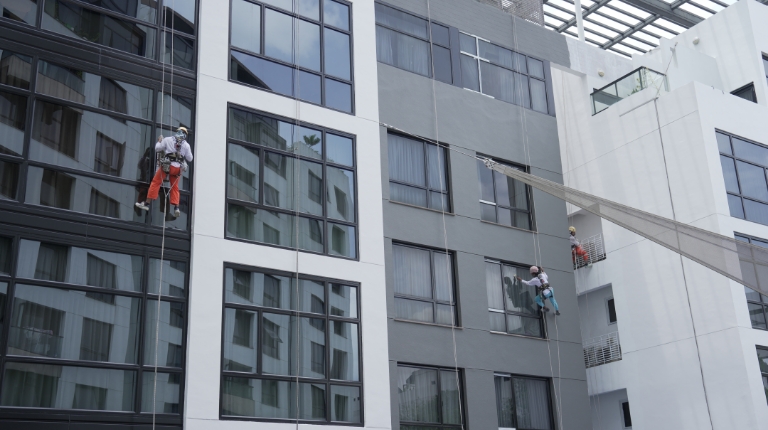 Rope access method works while suspended by a rope,
which does not require scaffolding and can significantly reduce costs.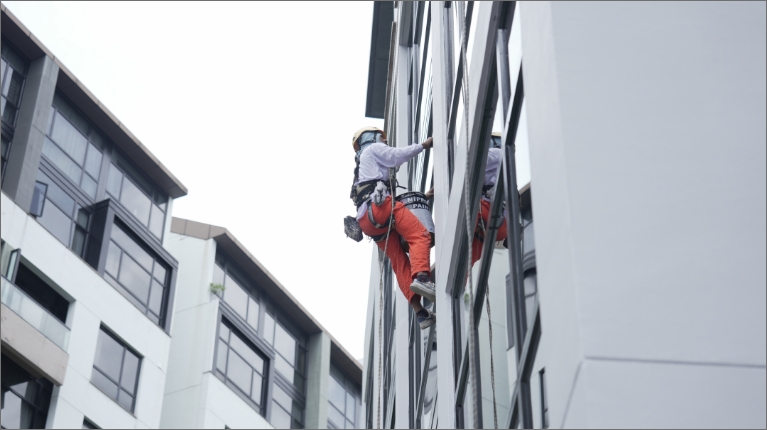 No scaffolding required
The work is performed without scaffolding,
making it possible to work in environments
where scaffolding cannot be put up.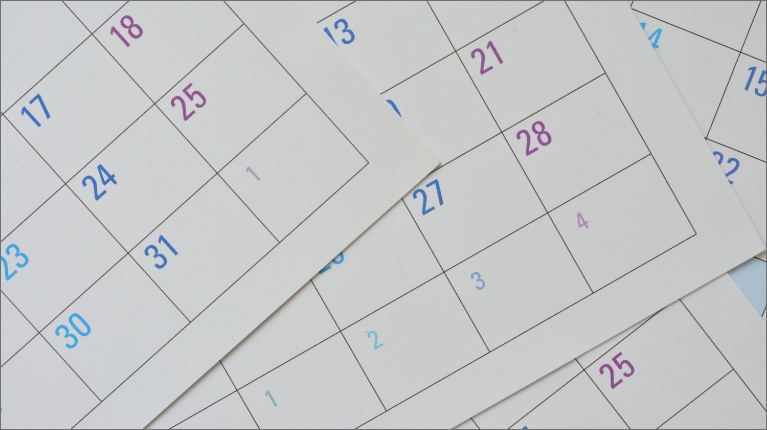 Shortened project period
No scaffolding or dismantling work is required,
which shortens the time to complete the work.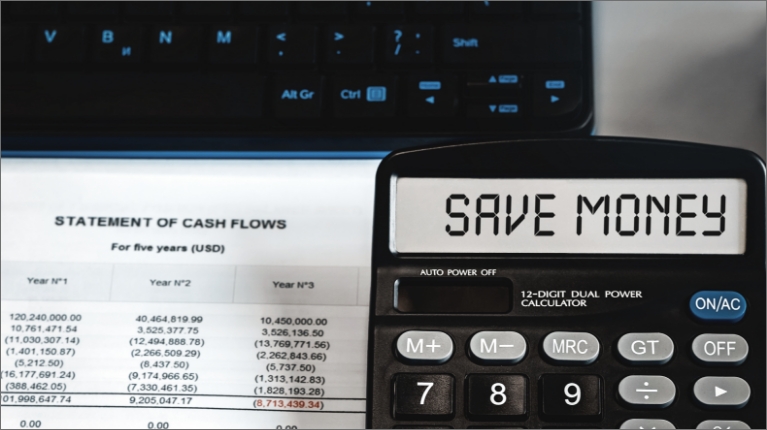 Cost reduction
There will be significant cost savings without the
use of scaffoldings and shorter project durations.
Introduction Video of Rope Access
Our rope access technicians at work in LTC Coatings.
Our Accreditation & Membership|Our Partners
BACK TO TOP